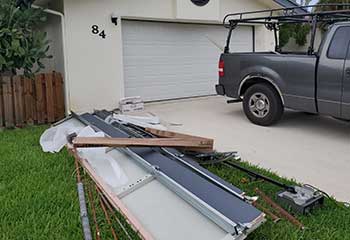 Garage Door Replacement
Customer Issue: Ms. Manning wanted to upgrade her home's garage door, and adored the look of wood, but had concerns about upkeep.
Our Solution: Our team suggested that Ms. Manning get a Windsor SteelWood model garage door to get the best of both style and durability! They look like real wood, but are instead made of steel so there's no concern of eventual water damage, or otherwise. We uninstalled the door already in place and removed it, slipping the new Windsor onto the tracks and connecting the springs, cable, and opener.
Nettie Manning
- Longwood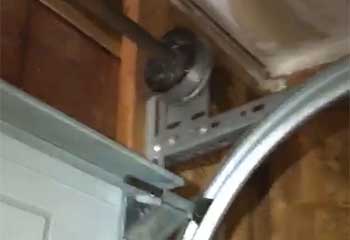 Cable Replacement
Customer Issue: Ms. Brady noticed that her garage door cable was fraying and looked damaged.
Our Solution: Our experts agreed with the assessment that the customer's cable looked too worn to be safe and removed it from the garage door system. Once it was out of the way, a new cable was threaded through the brackets and secured into place with the bolts.
Opener Door Remote Failed
Customer Issue: Remote broke.
Our Solution: After examining the remote we quickly determined that it was beyond repair. However, we had another solution. We offered him a Genie garage door opener 3-Button Remote which was a great improvement over his previous model.
Gregory Bertrand
- Casselberry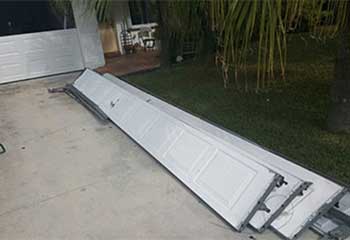 Panel Replacement
Customer Issue: Damaged door panels.
Our Solution: This customer's door had been dented in a recent car collision, and needed replacing. We removed the affected panels and installed new ones of a matching design in their place. We then made sure there were no gaps left, through which hot air could escape.
Shirley Henderson
- Winter Springs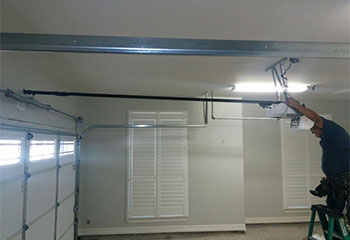 Craftsman Opener Repair
Customer Issue: The gear sprocket had been worn out.
Our Solution: We cleaned up the white shavings to stop them from getting into other parts of the motor before replacing the gear unit.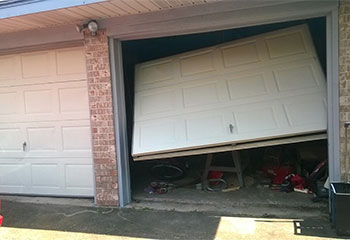 Garage Door Off Track
Customer Issue: The customer bumped the door while backing out of his garage, knocking it off its track.
Our Solution: We first checked for damage before mounting the door back on the track. We also replaced a few rollers that had been broken.